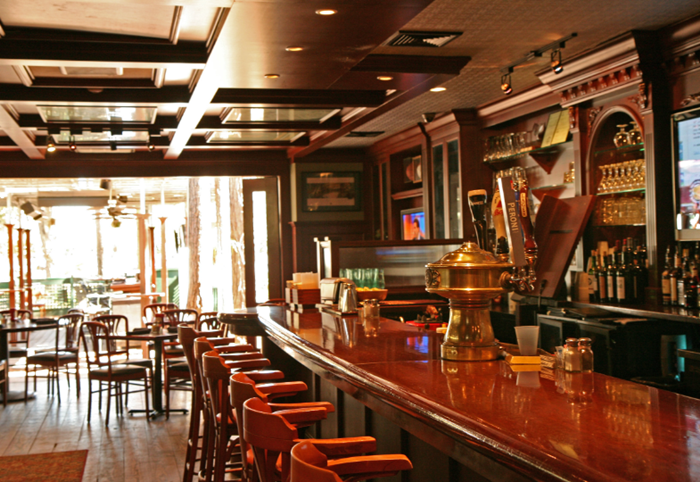 In today's dynamic 룸 알바 서울 특별시 workforce, businesses often face the challenge of classifying employees accurately based on their work hours. Employers must distinguish between part-time and full-time employees to comply with labor laws, determine benefits eligibility, and manage workforce requirements effectively. While part-time employees typically work fewer hours than their full-time counterparts, the exact criteria for this classification vary across industries and regions.
This subtopic explores the importance of understanding the distinction between part-time and full-time employees. It delves into key considerations that employers should take into account when determining if and when part-time employees should be reclassified as full-time.
# Evaluating Workload And Job Responsibilities
Determining when part-time employees should be reclassified to full-time status requires a thorough evaluation of their workload and job responsibilities. Firstly, employers must assess if the employee's workload is consistently exceeding the expected hours for part-time employment. This evaluation should consider factors such as the volume of tasks, complexity, and time constraints. Additionally, examining job responsibilities is crucial in determining if they align with those typically assigned to full-time employees within the organization.
If part-time employees are consistently performing duties beyond their designated scope or taking on additional responsibilities due to staff shortages, it may indicate a need for reclassification. A comprehensive assessment of workload and job responsibilities ensures fair treatment and effective resource allocation within the workforce.
# Assessing Employee Performance And Contribution
Determining when part-time employees should be reclassified as full-time requires a thorough assessment of their performance and contribution to the organization. The evaluation process should consider various factors, such as the employee's consistency in meeting job expectations, their ability to handle increased responsibilities, and their overall impact on team productivity. Additionally, supervisors should assess an employee's level of engagement, initiative, and willingness to go beyond their designated tasks.
It is crucial to review both quantitative metrics, including productivity levels and task completion rates, as well as qualitative aspects such as teamwork skills and problem-solving abilities.
# Analyzing Business Needs And Growth Opportunities
Determining the appropriate time to reclassify part-time employees to full-time status requires a comprehensive analysis of business needs and growth opportunities. Firstly, assessing the workload demands is crucial; if part-time employees consistently work beyond their scheduled hours or struggle to complete tasks within their designated time frame, it may indicate a need for full-time positions. Additionally, evaluating the potential for business expansion or increased productivity can guide the decision-making process.
If growth opportunities arise, such as new projects, increased customer demand, or market expansion, converting part-time roles into full-time positions becomes essential for meeting these challenges effectively. Moreover, reviewing financial resources and budget constraints is vital to ensure that the company can sustainably support additional full-time employees without jeopardizing its financial stability.
# Considering Legal Requirements And Labor Regulations
Reclassifying part-time employees to full-time status should be done in compliance with legal requirements and labor regulations. Employers must carefully review relevant laws, such as the Fair Labor Standards Act (FLSA), which sets guidelines for minimum wage, overtime pay, and classification of employees. The FLSA provides criteria for determining whether an employee qualifies as exempt or non-exempt, affecting their eligibility for full-time status.
Additionally, employers need to assess state-specific regulations that may impose additional obligations on employers regarding benefits, working hours, or leave entitlements. Adhering to these legal obligations ensures that the reclassification process is fair and transparent, minimizing the risk of potential legal disputes or penalties.
# Examining Employee Benefits And Career Development
When considering reclassifying part-time employees to full-time status, it is crucial to evaluate the impact on employee benefits and career development opportunities. Full-time employees often receive a comprehensive benefits package, including health insurance, retirement plans, and paid time off. If part-time employees are offered these benefits upon reclassification, it can significantly enhance their overall job satisfaction and well-being. Moreover, career development opportunities play a vital role in attracting and retaining talented individuals.
Full-time positions may provide access to additional training programs, mentorship initiatives, and promotional opportunities that can lead to professional growth. By offering such prospects to part-time employees transitioning into full-time roles, organizations can foster a sense of loyalty while equipping them with the necessary skills for future success.
# Communicating With Part-Time Employees About Potential Reclassification
When considering the reclassification of part-time employees to full-time status, effective communication is crucial to ensure a smooth transition. Firstly, it is important to schedule one-on-one meetings with the employees in question. This allows for a personalized approach and an opportunity to address any concerns or questions they may have. During these conversations, be transparent about the reasons for potential reclassification and emphasize the benefits associated with full-time employment, such as increased hours, additional benefits, and career growth opportunities.
It is essential to provide clear timelines and expectations regarding the reclassification process. Regular updates should be provided to keep employees informed of any developments or changes throughout the process. Lastly, encourage open dialogue and maintain an atmosphere of trust and support throughout this transitional period.
# Conclusion: Making Informed Decisions For Employee Classification
In conclusion, the decision to reclassify part-time employees to full-time status should be based on several key factors. Firstly, organizations need to consider the employee's workload and whether it aligns with the demands of a full-time position. Additionally, assessing an employee's performance and commitment is crucial in determining if they are suitable for a promotion. Furthermore, legal considerations such as labor laws and regulations must be carefully examined to ensure compliance.
Lastly, employers should also evaluate their budgetary constraints and weigh the financial implications of transitioning an employee from part-time to full-time status.
By taking into account these factors, organizations can make informed decisions regarding employee classification that will benefit both the employees and the overall success of the business.